Administrate the content of your website
The CMS is structured into 5 parts
It is designed to administrate the content of the website as easy as possible.
Settings
Pages and menu
Modules
Uploads
Administration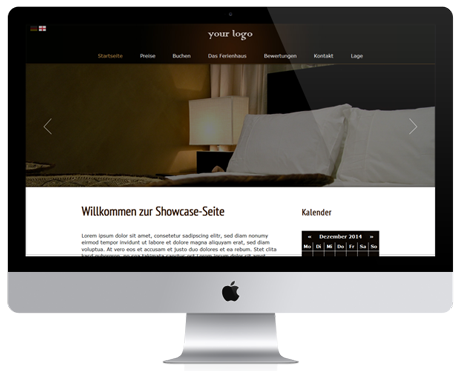 Settings
In this section you can administrate your contact data, add extra email addresses (for notifications), add Terms and Conditions and text for the imprint, create a sitemap, add the Google Analytics code and add a new language for the front end (it is fairly simple to create your website in several languages).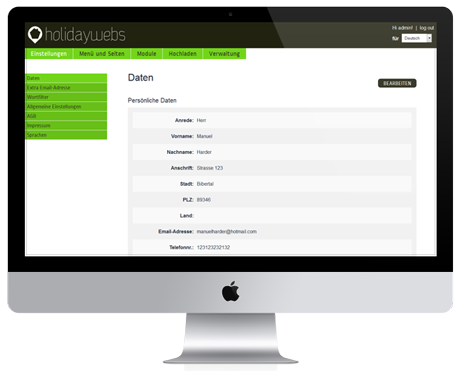 Pages and menu
You can easily create new web pages, add them to the menu, sort the menu and edit the meta tags for search engine optimization.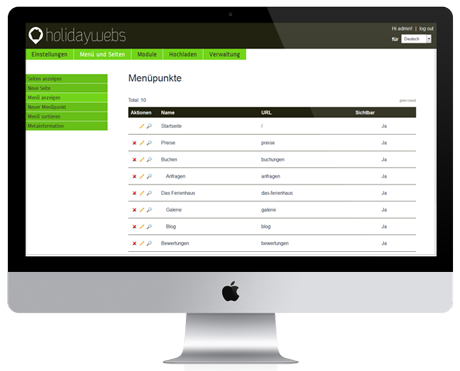 Modules
The modules are the core of the website, you will be capable of adding modules to a web page, delete or sort them.
The following modules are available:
a calendar
a price list
galleries
a contact form
a booking or enquiry form
a rating tool
a guest book
text modules
Google Maps
a weather module
a blog
a distance module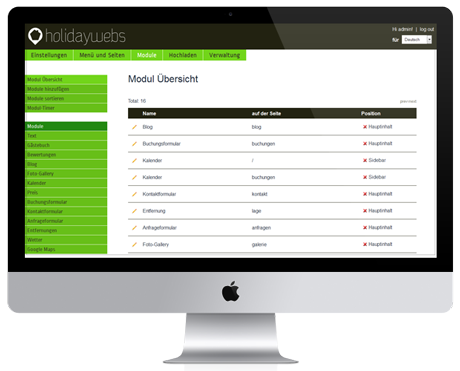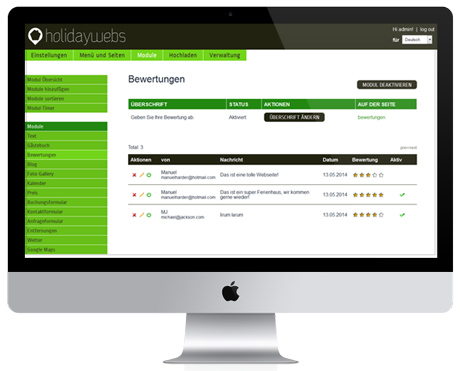 Administration
The administration enables you to manage client data, bookings, invoices and messages, as well as create prices and add discounts.
If the booking form is activated, you can confirm incoming bookings and send invoices via email.